The Claiven Earth is a region or nation in north Chandrar.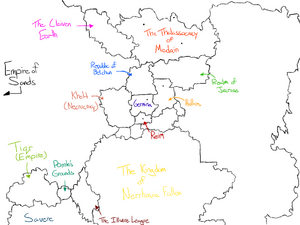 They call themselves by that name, which can be abbreviated to "Claiven".
Claiven is on the very short list of nations never conquered by Flos Reimarch, King of Destruction. They hate him and pose a threat towards him.[1]
After their introduction in book 6, no further mention has been made of them so far.
References