Xern is a country in Chandrar.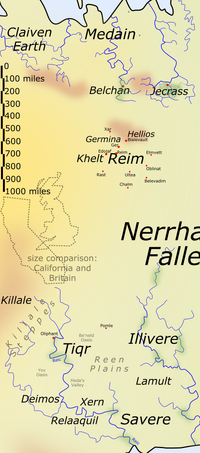 It was one of the smaller countries that took part in the war of Nerrhavia, Illivere and Savere against Tiqr.[1]
After the war, both the [Strategist] of Xern and [Lady] Yucale of Lamult wished to occupy the Reen Plains.
Note: At the Conference of Pomle, the kingdom of Xem participated.[2] Either "Xem" or "Xern" are probably Inconsistencies whose spelling is going to be corrected eventually.
References
Edit
Community content is available under
CC-BY-SA
unless otherwise noted.